Stand Tall Life Coaching features a talented, devoted team of coaches, each of whom is trained, certified and eager To Assist You In Reaching Your Maximum Potential In Life.

Ready to Stand Tall Today? Contact Us!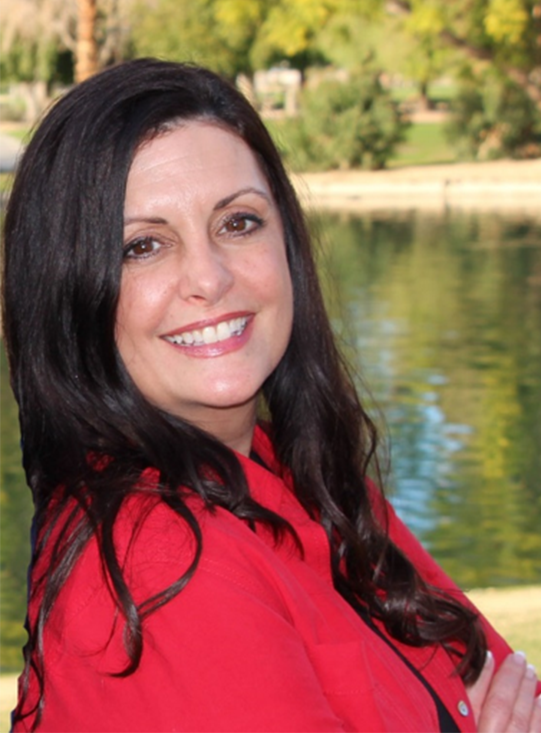 Debbie Georgianni
Catholic Christian Coaching
Debbie Georgianni M.A. is a writer, inspirational speaker, health and life coach.  Debbie is also the cohost of the very popular radio show, Take 2 with Jerry and Debbie on the EWTN Global Catholic Radio Network.
Debbie has been active in ministry primarily religious education for over 30 years.  She is a lifelong Catholic and a product of the Catholic elementary school system.  Debbie has an extensive background in business but mainly identifies with ministry as her vocation.
Debbie has been through a lot in her 54 years of life.  She has suffered through trauma, setbacks, and situations that were simply beyond her control.  She understands what it feels like to lose all hope.  Debbie knows that she can assist others on the journey of life, because she has lived it.  She believes wholeheartedly in the Catholic way and knows that integrating the sacramental life with our daily lives is the key to unleashing God's graces so that miracles can be seen and progress can be made.
In a very nonjudgmental and sometimes humorous way, Debbie can assist others to embrace the TALL of Stand Tall…Take Another Look at Life.
Debbie promotes a healthy balance in mind~body~spirit and believes this can lead to a blessed life.
Areas of Expertise:
Childhood Trauma
Anxiety/Depression
Separation/Divorce
Parental Alienation
Scrupulosity/Obsessive Compulsive Disorder
Addiction
Perfectionism
Loss/Suffering
Relationship Issues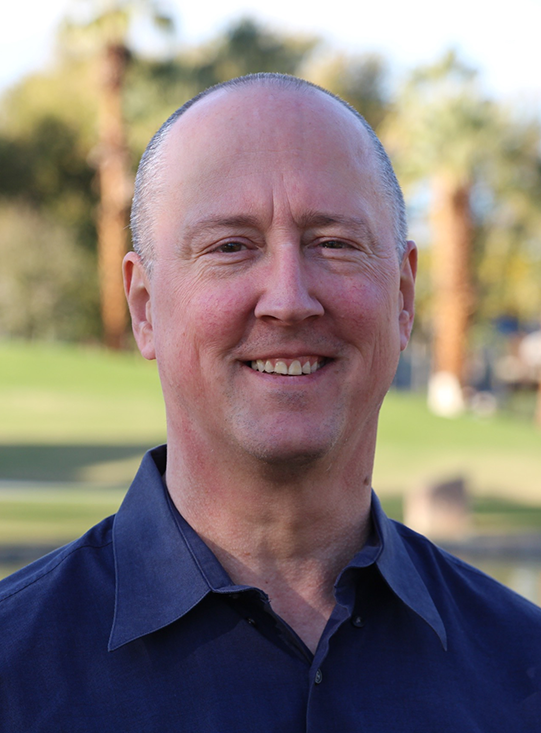 Jerry Usher
Catholic Christian Coaching
Jerry Usher is a certified life coach and a veteran radio broadcaster since 1989. He is also the cohost of the very popular radio show, Take 2 with Jerry and Debbie, on the EWTN Global Catholic Radio Network.
Born into a Catholic family, Jerry experienced the pain and trauma of his parents' divorce when he was seven years old. Three years after that, he was the victim of sexual abuse by a resident of his small town.
While not enjoying the benefits of a solid Catholic upbringing, Jerry had a personal conversion in his early twenties, which ultimately led him to spend six years in formation for the Catholic priesthood from 1989-95. Though he did not become a priest, Jerry has worked tirelessly to promote vocations for more than thirty years.
He spent the last two months of his sister Mary's life by her side, helping to bring her home to the sacraments of the Church. Jerry has spent many hours in the offices of counselors and spiritual directors, gaining valuable insights into how to move forward with interior peace and deep joy, in spite of the wounds and traumas he has suffered in life.
His passion is to help anyone and everyone know how loved they are by God, and how they, too, can overcome anything and live the full life God has created them for.
Areas of Expertise:
Separation/Divorce
Anxiety/Depression
Overcoming Sexual Abuse
Vocational Discernment
Living With Peace and Joy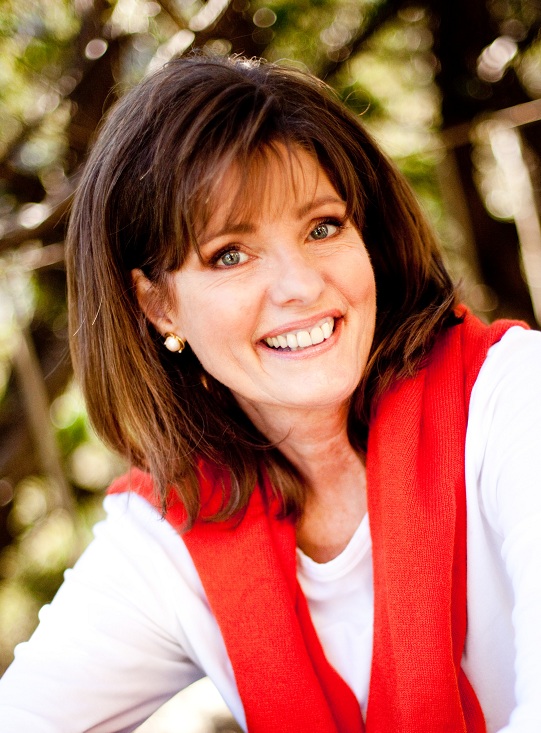 Rose Sweet
Catholic Christian Coaching
Rose Sweet is a certified life coach, personal/ group retreat leader, speaks at conferences, appears on radio and television, and has over thirty year's success in commercial business operation and Catholic ministry. Rose has inspired clients with her warmth, wit, and wisdom; her numerous books on healing and strengthening relationships draw from Scripture, the mysteries of the Interior Life, St. John Paul II's "Theology of the Body," and the timeless and classic Four Temperaments.
Rose has faced, overcome, and understands being single, marriage, parenting, adoption, family alcoholism, infertility, career change, bankruptcy, divorce, death, grief, depression, and more. Are you ready to move past today's problems for a bright, new tomorrow? Let Rose be your guide to knock down the road blocks, clear away the clutter, make room for your dreams, identify and celebrate your top strengths, and give you a faith-filled and practical plan for success no matter what. The best is yet to come!
Areas of Expertise
Knowing God's will for you
Relationship makeovers
Setting/enforcing boundaries
Using the gifts of your temperament
Decluttering inside and out
Surviving divorce/stepparenting/annulment
Getting through grief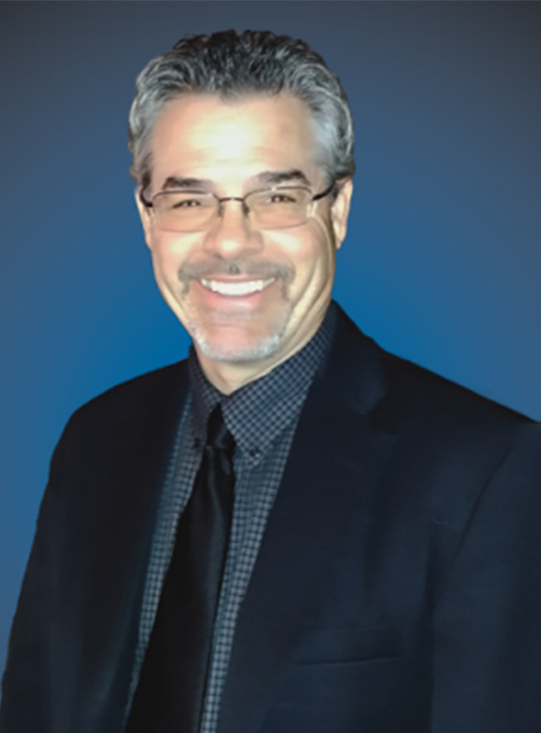 Martin Georgianni
Catholic Christian Coaching
Marty Georgianni is a Certified Life, Career and Vocation Coach. He is also a successful Real Estate Broker of 34 years. Marty's journey of faith is quite interesting. He was raised Catholic but left the Faith for 20 years identifying as a non-denominational Christian. Meeting Debbie (his wife now) changed it all for him. He fully embraced the Catholic Faith again, receiving Confirmation and becoming a Fourth Degree Knight of Columbus. Marty has been through a lot in his 55 years. At the tender age of 5, he had to witness his family being torn apart by a very painful divorce. Because of his life circumstances, he had to grow up fast and support himself starting at the age of 18. He also went through a personal divorce himself and experienced the traumatic death of his older brother. Marty believes it was only by the grace of God that he not only survived but thrived. Marty believes he can help others navigate this thing called "life" because of all he has witnessed, experienced, lived through and conquered.
Areas of Expertise:
Trauma
Anxiety/Depression
Separation/Divorce
Sales/Marketing
Business Development
Career/Vocation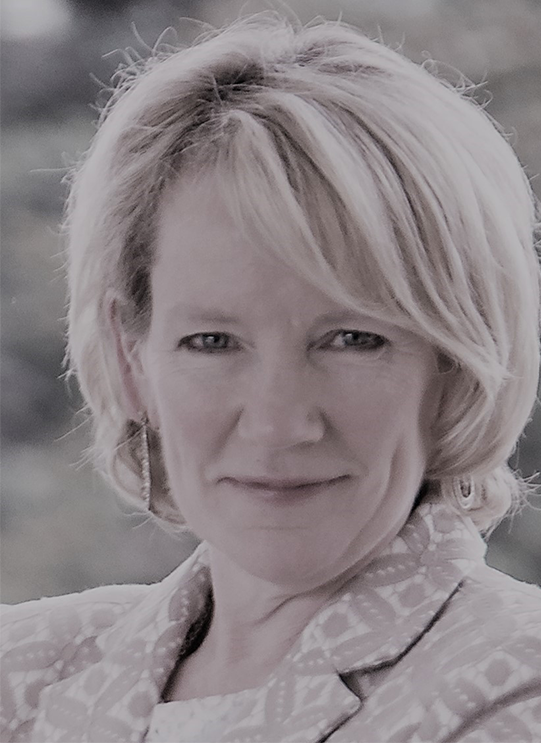 Sherry Brownrigg
Catholic Christian Coaching
Sherry Brownrigg is a certified appreciative coach, helping you discover how wonderfully you are made and turning your God-given talents into strengths that help align your life with God's plan. She will also help you accept what God purposefully left out.
Sherry is a communications professional, starting a Catholic radio station in Omaha and serving as president of a national Catholic radio network. She is a frequent guest host for Catholic radio programs and speaks at women's conferences. She also headed a Catholic marketing and PR firm for 15 years, working with Catholic organizations around the world.
Sherry has weathered a number of storms, including the death of her father at age 5, breast cancer and her husband's alcoholism. She heard God's call to refocus her life in His service, and in addition to coaching now runs a classical radio station in Omaha and is president of an apostolate that encourages prayers for priests.
Her specialties include:
Using Clifton Strengths©, discovering and maximizing God-given talents
Finding your purpose in God's Kingdom
Living with addictions
Loving a spouse (or child) with little or no faith
Dealing with serious illness
Refocusing your life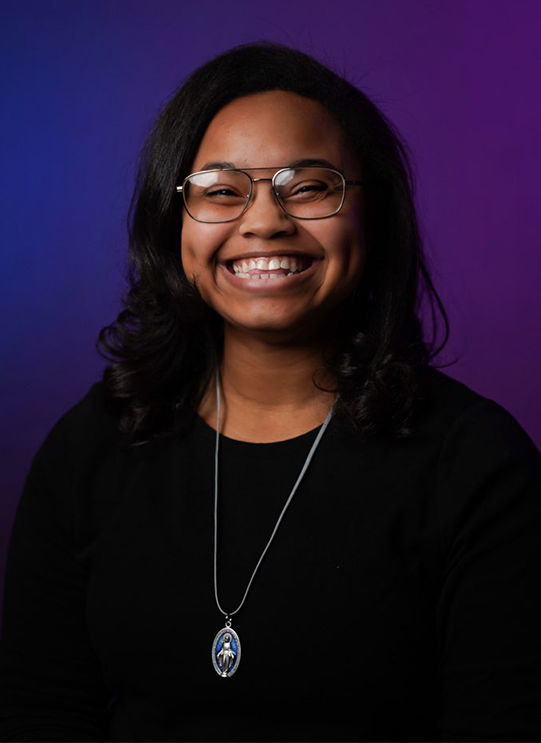 Avera Maria Santo
Catholic Christian Coaching
Avera Maria Santo is a Catholic speaker, writer, and certified life coach. Her passion for coaching and helping people live joyful and full lives stems from her experience of doing the exact opposite for so much of her young life. At only 23-years-old, she has been called out all over the country to share her story, and allow that story to be a window through which people see God.
Avera came to terms with her sexual attraction to the same sex as a teenager. Terrified and ashamed, she suffered in silence for years until finding help and solace in a dear priest friend who led her to Christ, and invited her to a life of chaste love, and the building of virtue. She has since then made it her mission to help others come to know and love Christ Who first loved them.
She seeks to approach coaching looking through the lens of God's goodness, and His gentle approach of us as individuals, as Beloved. Arguably one of the most joyful people you will ever meet with a smile that has captivated many, is sure to be an asset in your pursuit of Christ and your goals.
Her specialties include:
Finding Your Joy
Total Fitness; Developing Spiritual & Physical Health
Minimalist/Essentialist Living
Living A Joyful Chaste Life Experiencing Same-Sex Attractions
Accompanying Loved Ones/Youth Who Experience Same-Sex Attractions
Reclaiming Your True Sexual Identity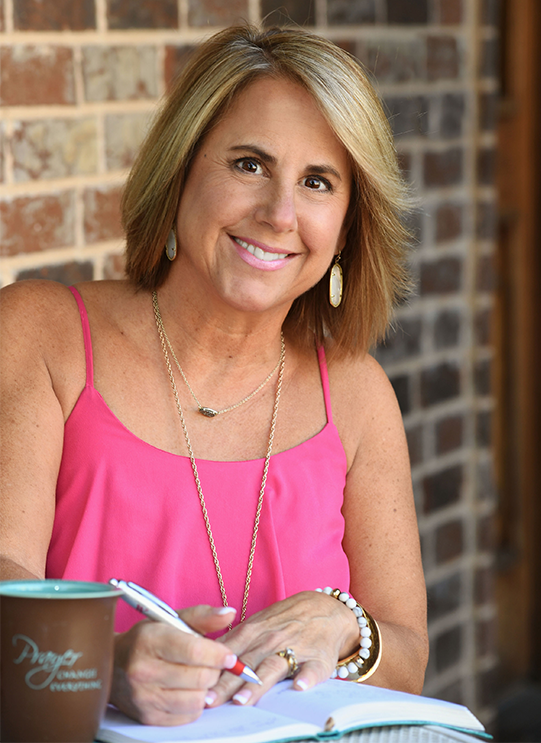 Lisa Jones
Catholic Christian Coaching
Lisa Renee Jones is a passionate and dedicated Certified Life and Relationship Coach. She is the founder of Lisa Renee Coaching; an engaging speaker, retreat leader, wife to Clay and mother to three incredible daughters. Lisa credits everything that she has experienced in life to her Catholic faith, her love of God, her studies and success in Life Development for the past 25 years.
Lisa was raised in a large Catholic family with 6 other siblings. She is the grand-daughter of immigrants on both sides of the family. Her parents were married for 63.5 years and set an incredible example of what it takes to build a Christ centered marriage. Her ministry work began as a Core Team member for Lifeteen and Young Singles in her twenties. Since then she has been a lay minister over the years in the following organizations: Youth Groups from Elementary to High school, Life in the Spirit Seminars, Steubenville Youth Conferences, St. Vincent De Paul Society, Bible Study (15 years), Marriage Discipling and Marriage Enrichment.
Lisa's enthusiastic nature and her unwavering belief in her clients, makes her a natural in working with those ready and committed to take their life to the next level. Her life has been full of transitions and transformations. She moved half-way across the country in her twenties, suffered and healed from major illness, saved her marriage from the plague of porn, and started her own business after her first child was born.
Lisa asks "Do you want to see behind the façade and bring forth your true, inner most thoughts and desires?" Let's get started!
Areas of Expertise:
Major Life Transitions
Relationships/Marriage
Spousal Recovery from Porn
Spiritual Warfare
Breaking Free of Limiting Patterns and Beliefs
Healthy Holistic Living
Leadership/Career Mgmt.
Event Planning
Teen and Adolescent Struggles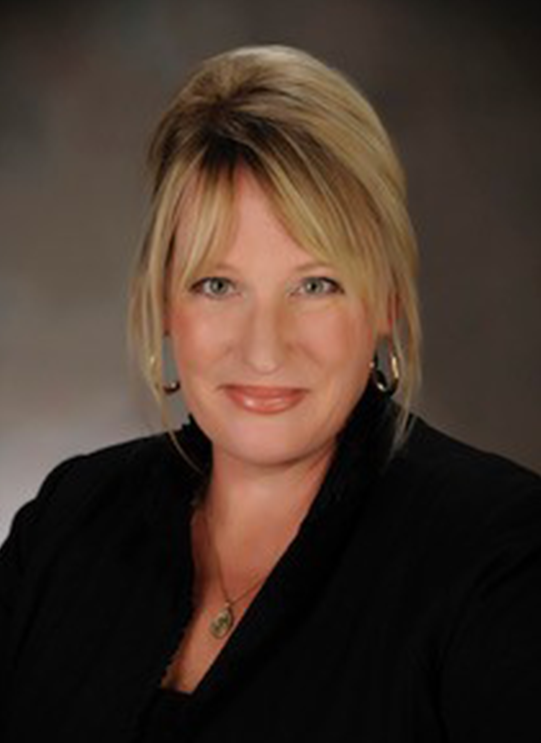 Wendy Templeton
Catholic Christian Coaching
Wendy Templeton is a certified life coach, broadcaster, motivational writer, speaker, and successful voice actor. Wendy began broadcasting 24 years ago at WBVM, 90.5 Spirit FM in Tampa. After bringing her voice to Atlanta's 104.7 The Fish and then back again to Spirit FM, God would call Wendy and her family to Green Bay, Wisconsin. Wendy would go on to host the nationally syndicated, Wendy in your Oasis. She also co-hosted Life and Money on the EWTN Global Catholic Radio Network. Today, Wendy continues to find joy and touch lives producing her own joy-inspiring Catholic content.
Through it all, Wendy has found great joy in caring for her family while living a contemplative lifestyle. By spending time in prayer and adoration, studying Sacred Scripture, Catholic Apologetics, and the lives of the Saints, Wendy has learned that growing in virtue and grace requires daily surrender.
This passionately Catholic child of God knows it is only through God that we can find true healing from tragedy and loss. Wendy believes that we must courageously face the truth about ourselves and our unique situations to move forward; it is only by, committing to the Holy Spirit and to our part of the work, we allow God to bring us from darkness into light, freedom, and victory.
If you are ready to pursue a life filled with peace, hope, and joy, then lets' have a conversation.
"Growing in Holiness…how I wish it could be easier. The one thing I know for sure is that God is always patiently waiting for us to come to Him, just as we are - broken and in need of His love, mercy, and grace. Thanks Be to God, Jesus is our hope!" Wendy Templeton Padilla
Areas of Expertise:
Trusting God's Plan for Your Life
Living with Chronic Illness / Children's Illness
Freedom from Fear/Worry/Anxiety
Forgiveness of Self and Others
Healing and Freedom from Abandonment/Trauma/Betrayal
Leaving Behind Guilt/Shame/Powerlessness
Redemptive Suffering
Facing the Truth/Acceptance
Healthy Boundaries/ Letting Go of False Expectations
Discernment/Restoration/Spiritual Growth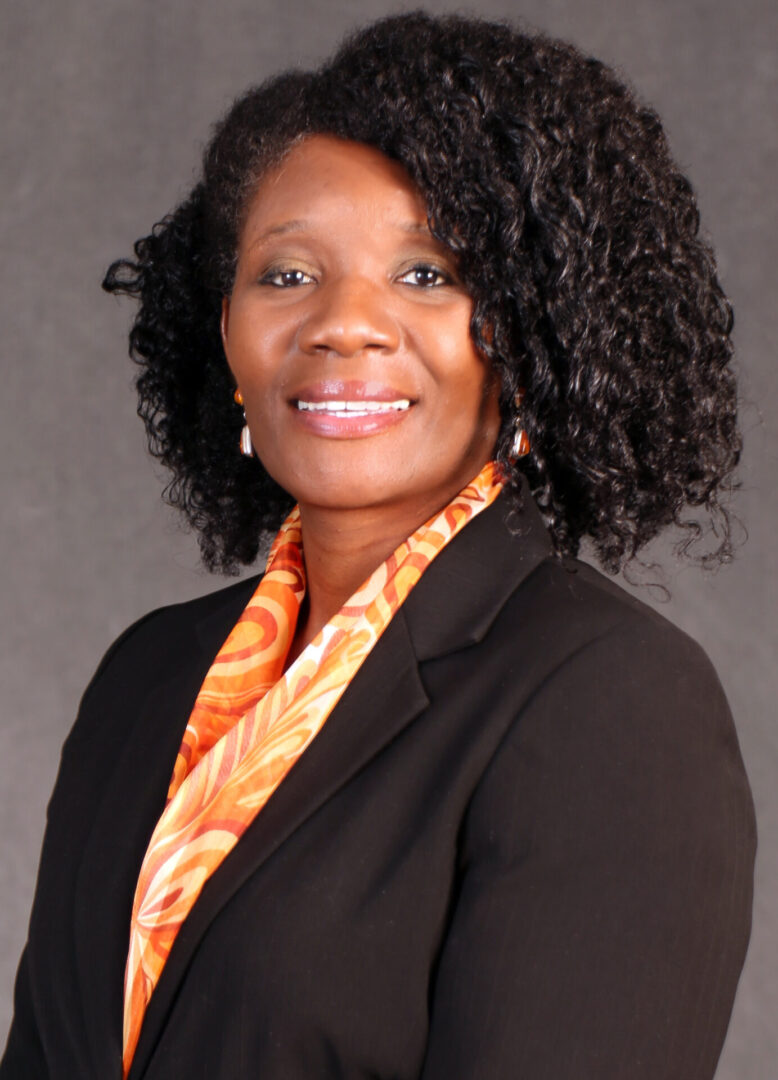 Valerie McGaha-Folmer
Faith-Based Coaching
Valerie McGaha-Folmer, PhD, is a certified life coach, certified disaster recovery coach, mental health professional, writer, and inspirational speaker. As an Adult Child of an alcoholic, dysfunctional family system (ACA) and member of the Al-Anon community, Valerie has overcome the challenges of childhood interpersonal trauma and feelings of abandonment through spiritual, emotional healing and positive thinking. Her high career aspirations enabled her to graduate college as the first member of her family. Her desire to help others increased through her graduate studies in family therapy and educational psychology. Her passion is to help individuals discover their loving selves and experience freedom from shame, blame, and guilt. In a very nonjudgmental and compassionate way, Valerie can assist you to embrace your purpose as you identify your dreams, strengths, and goals. Are you ready to progress from hurting, to healing, to helping in spiritual maturity and wholeness? Let Valerie be your professional guide to eliminate the road blocks, negative triggers, and stinking- thinking (negative thoughts) for the true and successful you. With Valerie's help, you can expect your best and flourish!
Areas of Expertise:
Childhood Trauma
Sexual Abuse
Anxiety and Depression
Addiction Recovery
Emotional Sobriety
Career Displacement and Advancement
Relationship Building and Strengthening
Healthy Family Functioning
Codependency
Personality Strengths
Inner Child Recovery
Marital Satisfaction
Suicide Prevention and Postvention
Grief and Bereavement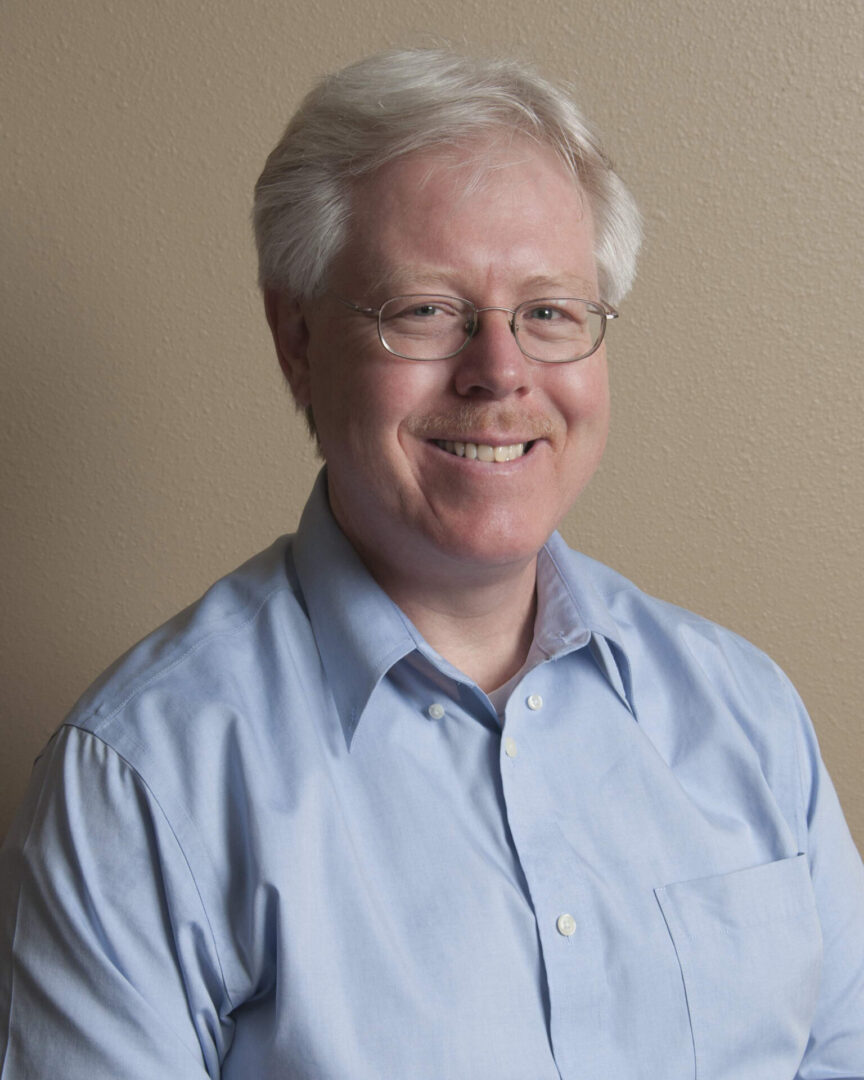 Michael K. Folmer
Faith-Based Coaching
Michael K. Folmer, M.A., is a certified life coach, certified disaster relief coach, established writer, and licensed minister. Raised by a single mother after his parents divorced at the age of 12, Mike appreciates the importance of a strong family in the aftermath of a painful crisis. He has learned the importance of continued and strengthened faith in life. Mike's dedication to his faith has empowered him to practice the aspects of wisdom, understanding, knowledge, love, joy, peace, kindness, and gentleness. As a cancer survivor since 2003, Mike values the preciousness of life. Each day is a gift from God. He has overcome personal challenges of physical pain and great uncertainty. He has learned the successful natural steps toward a better life. He is dedicated to helping individuals find fulfillment in their lives. He can help you overcome the invisible barriers of hopelessness, fear, and doubt towards abundance, joy, and endless possibilities. Are you ready to work past the bad memories and experiences in your life and discover your God-given purpose? Mike can help you discover useful tools for goal accomplishments and successes. Discover the daily joy of abundance and vibrant living!
Healthy Christian Living
Childhood Trauma
Divorce Recovery
Cultural Identity and Diversity
Business Management and Performance
Forgiveness and Reconciliation
Masculinity, Pornography, and Male Identity
Marital Fidelity and Chastity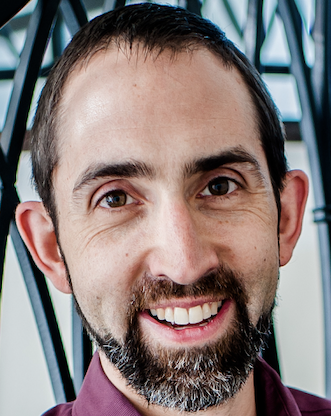 Steve Pokorny
Catholic Christian Coaching
Like many men and women, Steve Pokorny was exposed to pornography at a young age and struggled with pornography compulsion for many years before encountering freedom.
Steve holds an MA in theology and a specialization in catechetics from Franciscan University of Steubenville, as well as an MTS from the John Paul II Institute for Marriage and Family Studies in Washington D.C. Steve is a Certified Life Coach from the Life Coach Training Institute. Author of Redeemed Vision: Setting the Blind Freed from the Pornified Culture, Steve also is an internationally-known speaker, speaking with a wide variety audiences on many topics. He is married and lives with his family in San Antonio, Texas.
"I really thought there was no hope at all, but by the grace of God I have been set free from the domination of lust – and free indeed, so much so, that I would rather die than lust. Because of this great gift, I'm making my life work to help others recover their God given-given dignity, to assist them on their own journey of healing and wholeness, and to live the best version of themselves"
Areas of Expertise:
Freedom from pornography compulsion
Dating and Discernment
Unveiling God's Plan for Your Love Life
The Meaning of Masculinity
Unlocking the Mystery of Femininity
Theology of the Body
Rebuilding a Civilization of Life & Love
Answering Catholic Church's sexual abuse crisis
Living marriage and family life well
Maureen Shepherd
Catholic Christian Coaching
Maureen is a certified life coach and certified disaster recovery coach. She is also a Catholic wife and mother of five with her first grandchild on the way!
After earning her MBA, she decided to come home to be with her children full time. To fill the gaps financially, she started an in-home family daycare which she owned and operated for over twenty years. Maureen has worked in sales, prevention, parish ministry and will complete a Master's Degree in Marriage and Family Therapy in December 2020.
Maureen has had experience working with children, adults and couples as well as individuals with substance use difficulties. Maureen's family has also endured the challenges of PTSD and loss.
Maureen's believes you are beautifully and wonderfully made and that you are the expert in your own life. It takes courage to jump into coaching and this decision is exciting as it offers promise and hope.
Maureen is ready to collaborate with you as "strategic thinking" partners.
Teaming up with a coach is about the future. It's a chance to dream again as you begin to make plans and take actions that are manageable and relevant. What can tomorrow be? Working together, let's consider the possibilities and start to celebrate the victories!
Come Holy Spirit! Holy Spirit Come.
Areas of Expertise:
Marriage and Family
Children, Adolescents, Student Athletes
Isolation, anxiety and depression
Vocation Discernment
Grief, Reproductive Grief
Substance Use Disorder
Healthy Lifestyle - body, mind, spirit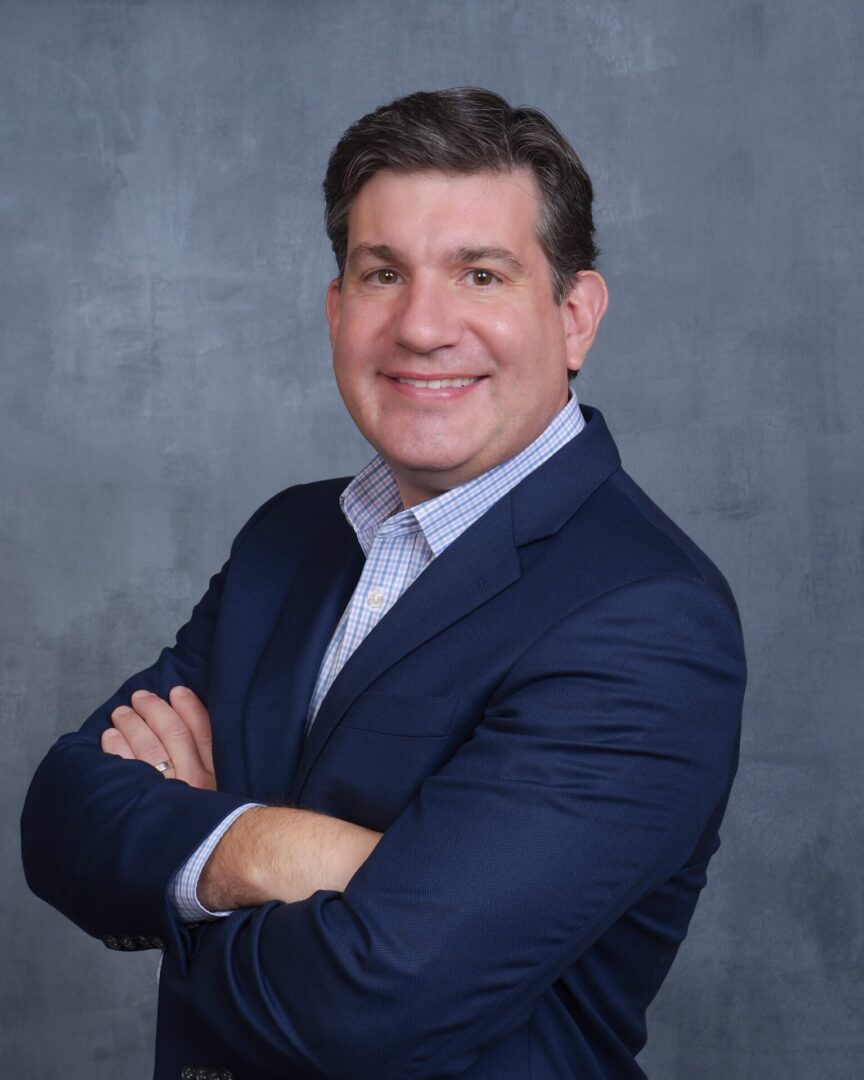 Matthew Cooney
Catholic Christian Coaching
Do you feel stuck in your life, in your career or in your faith? Have you faced a life altering event which has completely upended your plans and dreams? If so, you are not alone. Matt Cooney is a Certified Professional Coach and Disaster Recovery Coach and has been there himself. He has made it his mission to get you back on track and help you follow your dreams.
In his professional life, Matt has experienced great business success in the financial services industry, managing a team of professionals responsible for selling financial products to banks and insurance companies. In his personal life, Matt has experienced deep personal loss. It was his Catholic faith which allowed him to persevere and flourish through those challenging times.
He recently co-led a retreat with the theme "Now is the Time!" inspiring attendees to seize this moment to embrace the faith and thrive. Matt also works to help people keep their faith alive in the workplace through a monthly retreat with the Vocation of Business Leaders, where he is a member of the leadership team.
Are you ready to take the first step towards a whole new outlook on life? Are you ready to thrive and not just survive? Now is the Time!
Career Advancement
Business Development
Financial Planning
Managing as a Caretaker
Surviving the Death of a Spouse
Single Parenthood
Rebuilding after a Natural Disaster
Blending a Mixed Family
Are You an Aspiring Life Coach?
Stand Tall Life Coaching already boasts a number of very capable, caring individuals to help you ensure that your life is operating smoothly and you are experiencing your maximum potential. But this is just a start. In time, we hope to have dozens of amazing individuals people can select from as their personal life coach. If you believe you have what it takes to become one of our expert coaches, please contact us and we can get the conversation started. This may be a great way for you to impact many lives, while at the same time earning extra income to meet your own personal needs. We look forward to hearing from you!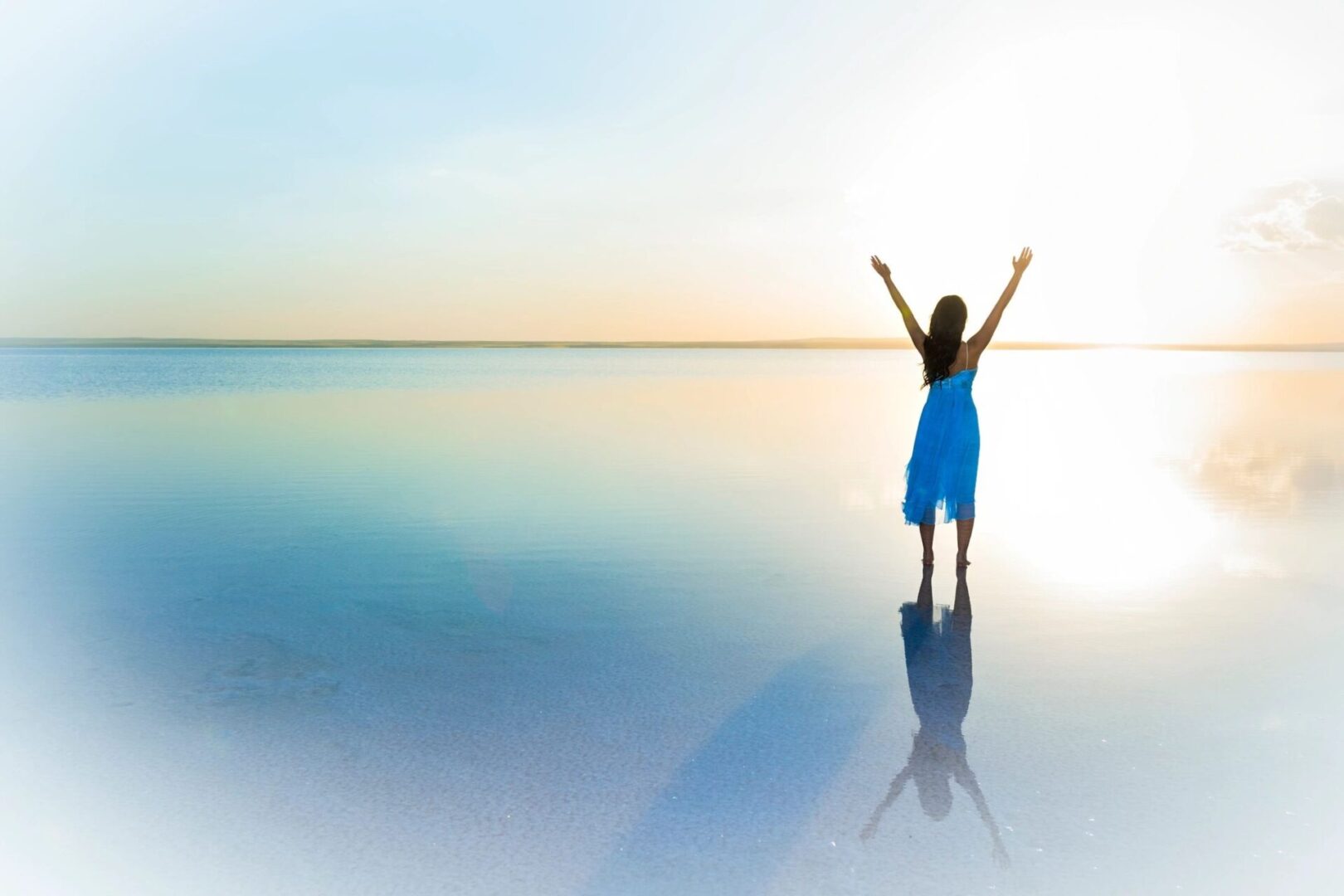 "St. Ambrose was a mentor, a "spiritual life coach" to Augustine. With Ambrose help, Augustine excelled in his faith to become a Saint and even a Doctor of the Church! No matter where you are on your faith journey, know that God has placed people of good will, spiritual leaders in your life to help you follow the narrow path towards Heaven. See what you've been missing, and choose a life coach from this list of renowned Catholic spiritual guides to help you find the peace, hope and love that only comes from God!"
Tom Peterson
EWTN TV Host, Speaker, Author
Catholics Come Home.org and VirtueMedia.org pro life